We'd love for you to see our new protective equipment for HEMA training based on the construction and shapes of original armor.
We believe the original design was so precise and ingenious that it is not possible and from our perspective undesirable to change anything. The only thing that can improve the efficiency is use of modern materials. The anatomic shape of individual parts of the fencing armor is very important to both overall body protection function and for the comfortable wearing of protective equipment for the most natural body movement. The overall development, testing and production of prototypes up to the production of the first tested pieces took us more than a year and half.
We do believe that the protective equipment we produce will increase your effectiveness in training and tournaments with the elimination of the injury, the overall appearance will imitate the time on which the todays fencing is based and last but not least, the view of the dueling will be more attractive.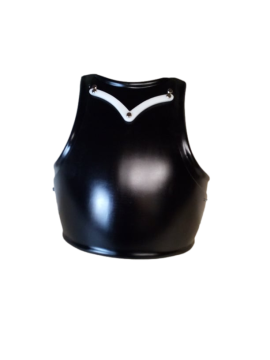 We've finished prototype of chest protection. The serial production process is being finetuned. The product will be available soon!!!
---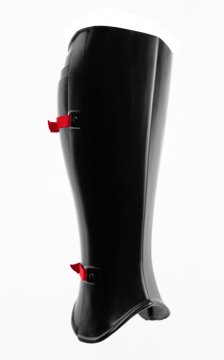 We finished development of Greaves. The products will be available in two variants (solid calve and flexible calve).